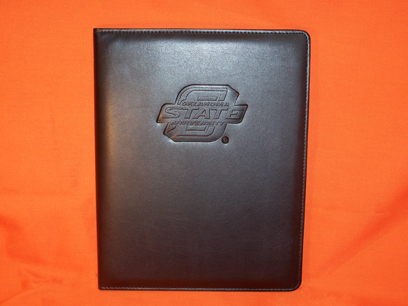 Portfolios
OSU Career Services offers black, OSU logo imprinted, leather portfolios to students for $5.00 each. Currently enrolled OSU students can stop by our front desk at 360 Student Union to pick up a portfolio. You may charge the expense to your bursar account.
Portfolios are also available at OSU-Tulsa, North Hall 130.
Portfolios are subject to our
Job Search Supplies Policy.