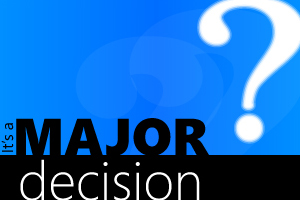 Research
It's a good idea to meet with people who have experience with the majors you are interested in. Find some time to visit:
Faculty members and department chairs
Upper-class students
Alumni
Professionals in related fields
Ask questions about classes offered within the major, internship/field experience requirements, possible careers, ways to gain needed skills, and why they enjoy the field.
Job Shadowing
Job shadowing is one tool that we can use in the career exploration process. It provides job seekers the opportunity to learn about a field or industry by spending time in the work environment. By going to a specific work environment you will learn more about the job and industry you are considering. Observing the daily activities of an organization is a good way to answer many of the questions you may have concerning a job or industry.
If you are considering completing a job shadowing experience, visit with your career consultant for recommendations of possible locations as well as assistance preparing for the experience. It is important that you make a good impression when completing a job shadowing experience so preparation is necessary. Remember to dress appropriately, prepare a list of questions, and research the organization before you arrive for your job shadowing experience. Afterwards, send a thank you note to those people in the organization that assisted you.
Career Exploration