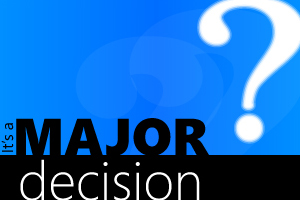 Choosing a Major
Career Services offers many services to help guide students in selecting a major or choosing a career path.
Assessments
Covering personality, interests, skills and work values, these assessments can help students determine a career path and are the first steps toward selecting a major. If you are interested in details, such as requiring students to take an assessment as an assignment, please
contact us
.
Appointments
Through one-on-one appointments, our Career Consultants assist students with not only job searches, including resume, cover letter, and interview tips, but also career development resources and advice. There is no limit on the number of appointments and no charge for this service.
Exploration Resources
Working with a Career Consultants, students also have access to additional resources to explore possible careers.
Job shadowing
Informational interviewing
Information on working overseas
Industry research
Salary and projected hiring trends