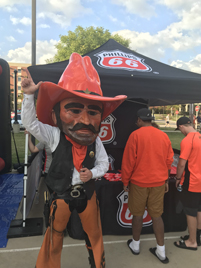 " Phillips 66 is a growing energy manufacturing and logistics company with leading businesses in midstream, chemicals, refining, and marketing and specialties. Our company produces and transports energy and products that businesses and people use every day.

The company has operations around the world and is headquartered in Houston, Texas.

As of year-end 2017, we had $54.37 billion in assets and approximately 14,600 employees worldwide. "